Center GYROTONIC®
Experience a body revitalized.
Whether you're recovering from an injury, seeking wellness, becoming a teacher, or training for improved performance Center GYROTONIC® is a space for you.
Privates
Empower your body through the personalized attention of our talented trainers.
Teacher Trainings
Learn to teach the GYROTONIC EXPANSION SYSTEM® at the leading teacher training center in the Pacific Northwest.
Group Classes
Join our community in weekly classes and workshops exploring the GYROTONIC EXPANSION SYSTEM® .
What is the GYROTONIC EXPANSION SYSTEM® ?
Inspired by yoga and dance, the GYROTONIC EXPANSION SYSTEM® uses spiraling movements to build functional strength in your body. Where most exercises limit the range of motion to straight actions, GYROTONIC® lets you experience your full range of natural movement. This process eases tension, relieves pain, and increases performance. By linking each action with breath, GYROTONIC® also develops your mind/body connection and empowers you to be present as you move through the world.
Learn more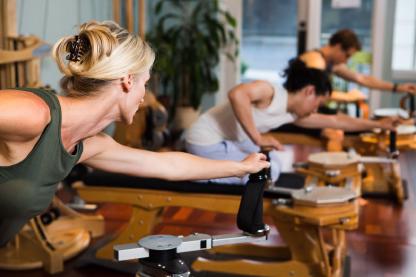 Where to Begin?

Experience the benefits of this system firsthand. Join the Center GYROTONIC® community with our introduction to GYROTONIC® package and recieve 5 private sessions with one of our trainers.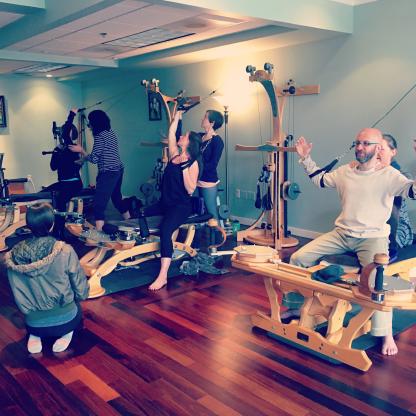 A studio that supports your growth
From newcomers to seasoned instructors, we provide programs to support clients at every step of their Gyrotonic journey.
Start your GYROTONIC® journey today!
Our instructors have taught clients from 18 to 80+ with a wide range of health and physical condiions.
Questions?
Complete this form and we will get back to you in 24 hours.