Center GYROTONIC®
Experience a body revitalized.
Center GYROTONIC® is your one stop shop for all your GYROTONIC® and GYROKINESIS® needs
Privates
Privates allows our talented trainers to tailor exercies and sequences to you unique needs.
Teacher Trainings
With an our in-house Master Trainer, Center GYROTONIC® offers a wide GYROTONIC® and GYROKINESIS® foundation and specialized courses.
Group Classes
Offering weekly group classes and workshops in GYROTONIC® and GYROKINESIS® methods.
What is the GYROTONIC EXPANSION SYSTEM® ?
The GYROTONIC EXPANSION SYSTEM® moves you through different states of consciousness so that you are experiencing an exercise system that feels more like recreation than obligation.
Enhancing coordination, gaining stamina, developing overall strength and flexibility, and recovering from an injury are just some of the many reasons we all exercise. In line with more traditional types of yoga techniques, creator Juliu Horvath's aim is to bring the body, mind, and soul into union. This ancient spiritual approach towards overall health has been focused into the emergence of an exercise system that has been created to answer the growing needs of a fast paced, dynamic culture. It is modern day yoga for the modern day individual.
Learn more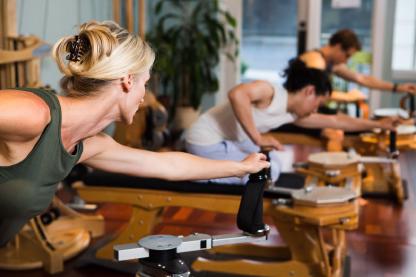 How can I try GYROTONIC® ?

Our Introduction to Gyrotonic package is the best way to experience Gyrotonic exercise. Each package gives you 5 private Gyrotonic sessions to give you a strong foundation in the system.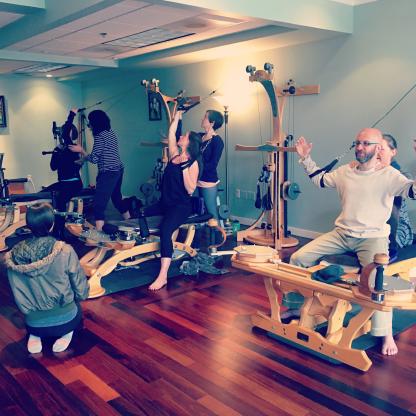 A studio that supports your growth
From newcomers to seasoned instructors, we provide programs to support clients at every step of their Gyrotonic journey.
Start your GYROTONIC® journey today!
Our instructors have taught clients from 18 to 80+ with a wide range of health and physical condiions.
Questions?
Complete this form and we will get back to you in 24 hours.